What seeds are being planted in your child's life today?
We see in our society that we have a lot to navigate and have a lot of different influences that impact both us and our children. Our goal is to come beside you and help your children know who Jesus is and help them grow and flourish in that relationship. We also want to share Jesus with you and equip you to share, encourage, and be there for your children.

We have awesome opportunities coming up August 18th that we would love for you to come be a part of to invest in you and your child's life. All classes will meet at the Recreation Outreach Center (ROC) at 100. W Brin St.
Children's Ministry (Kindergarten - 5th Grade)
4:30-5:15PM
Children's choir helps children learn about music in a fun environment. Its music education combined
with enjoyable songs and musicals gives the children a focal point to work toward better relationship with Christ.
C4 (Christ Centered Craft Classes)
6:00-7:00PM
Craft Room (Recreation Outreach Center)
Children will learn different art skills through different techniques. They will have game time in the gym, storytime, and learn more about God and their community.
If you would like your child to be picked up on the bus from Willie, Long, or Wood Elementary or walk to the church from GLA please fill out the form below and email to kim@fbcterrell.org
PLEASE FILL OUT OUR BUS/WALKING WAIVER ONLINE BY CLICKING
HERE
.
Student Ministry (6th - 12th Grade)
6:30-7:30PM
Student Ministry Room (Recreation Outreach Center)

Our Junior High and High School Student Ministry here at First Baptist Church Terrell is designed specifically to prepare each student to know and proclaim the good news of the Gospel and to be equipped to share their faith. We believe wholeheartedly that the gospel changes everything about you, including how you see the world around you. We want out students to know and love Jesus more than anything and everything else in their life and to have heart for the lost. Wednesday nights are a time for students to form a life built on the firm foundation of the gospel of Jesus Christ in order to follow Him for the rest of their lives and to be equipped to live on mission.

No registration required.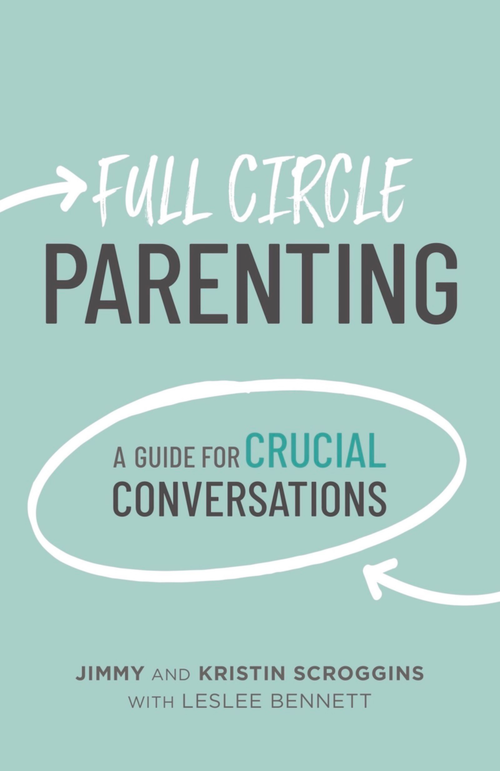 6:15PM-7:15PM
Recreation Outreach Center Game Room
It's not just the routines, schedules, discipline, and heartaches—it's the hard conversations. One of the greatest challenges of parenting is navigating the crucial conversations that we must have with our kids. This class will give you a "conversation map" to work through any tough conversations you have with your children, and will show you how it works with the following topics and more:
Gender, Sexuality, and Marriage
Technology
Alcohol and Substance Abuse
Bitterness, Forgiveness, and Restoration
Friendship and Mean Kids
*Book available for purchase in class
To register, click
here
.
The Power of Knowing God by Tony Evans
6:15-7:15PM
Recreation Outreach Center Dining Room
God gives every Christian the tools for an active relationship with Him, but many don't yet experience His presence in their daily lives. In The Power of Knowing God, he shares how you can prioritize God over all else—and how doing so will transform you from the inside out.
Your relationship with the Lord can be more than intellectual knowledge, warm and fuzzy feelings, or dutiful acts of service. As you begin to understand Him personally, you will…
experience a soul-deep closeness with God
practice relying on God instead of yourself
find your identity and purpose in belonging to Him
*Workbook available for purchase in class
To register, click
here
.