Be watchful, stand firm in the faith, act like men, be strong.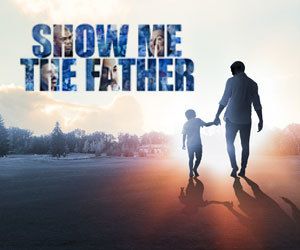 January 14 2022 | 6:30PM
Recreation Outreach Center Dining Room (2nd Floor)
Free: To register click
here
.
SHOW ME THE FATHER invites you to deeply consider your perspective of your earthly father. In doing so, you might also begin to ponder your personal relationship with God, your Heavenly Father. Everyone has a unique father story specific to their circumstances, situations, and experiences. Chances are...there's joy, there's pain, there's hurt, and there's hope.
The Kendrick Brothers' first documentary film captures the wide range of emotions and feelings surrounding fatherhood, identity, and direction of our lives. Drawing upon testimonies from pastors, ministry leaders, and professional athletes—all of whom are fathers—SHOW ME THE FATHER presents a biblical perspective on a father's role in today's society.
Monday Evenings - 6:30 pm
Recreation Outreach Center Dining Room
Friday Mornings - 6:30 am
Recreation Outreach Center Craft Room